Guided Rides & Clinics
Times vary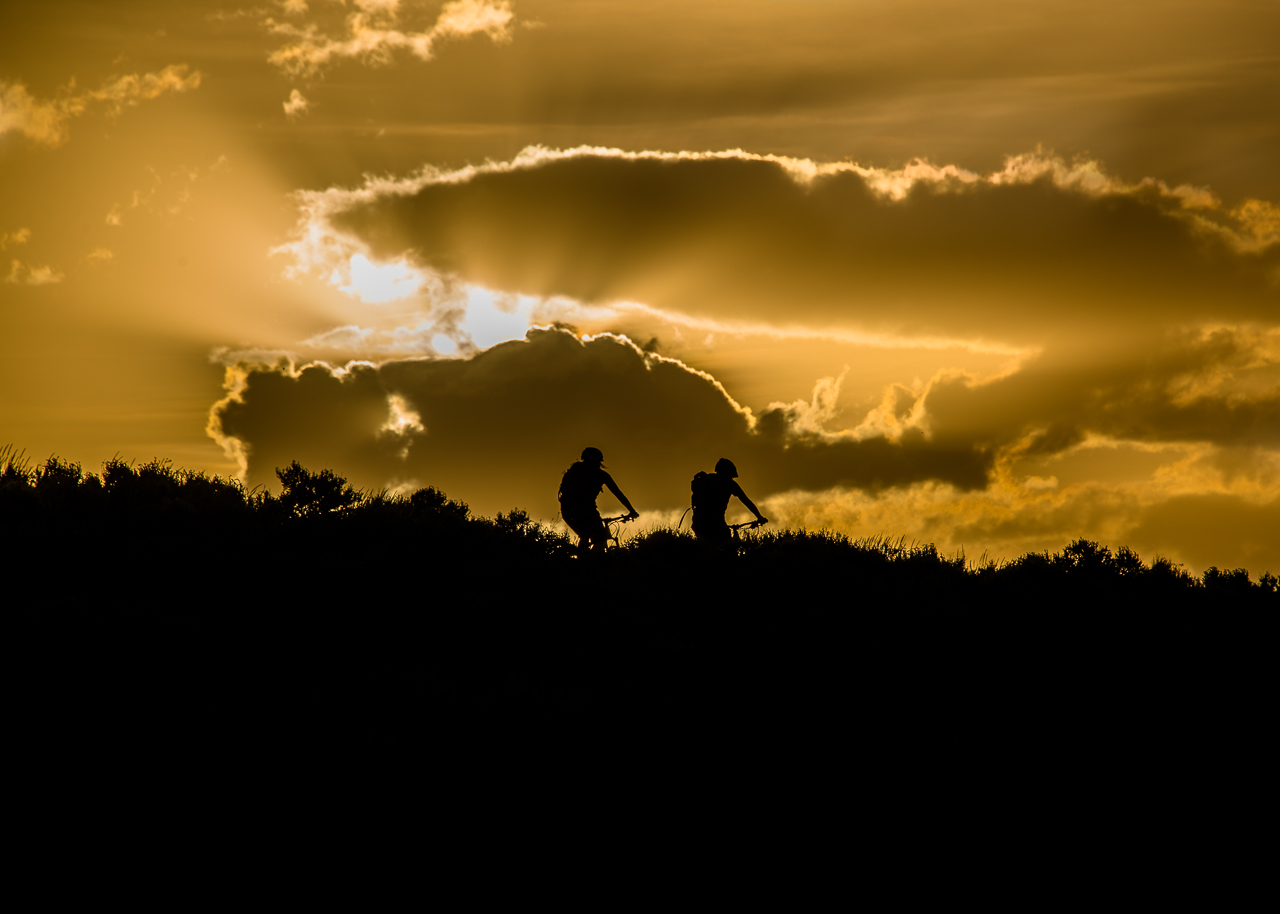 FREE GUIDED RIDES – Sign up for guided rides to explore the trails at Hartman Rocks and Signal Peak. We'll have options for beginner, intermediate, advanced and ladies-only guided rides all weekend long. Rides will take place Saturday & Sunday 9am-noon & 1pm-4pm Monday 9am. Sign up will be onsite. Riders will meet at the Mountain Flyer tent and coordinate getting to the trailhead from there. Bring your own water.
RIDES WITH RIEPE – Publisher of Mountain Flyer Magazine, accomplished mountain biker and Gunnison fixture, our very own Brian Riepe will be guiding a few rides over the weekend (times TBA). Sign up to learn some of his favorite routes and maybe even learn a few tricks of the trade! These rides will be free, sign up will be onsite. Riders will meet at the Mountain Flyer tent and coordinate getting to the trailhead from there. Bring your own water.
Click here for area trail maps.
SKILLS CLINICS – Join the Backcountry Bike Academy coaches for two amazing clinics!
Friday PM Race Prep Line Choices – Session and pre-ride crux race lines on Rattlesnake and the Notch.
Saturday AM Smooth Style – Skills-drills at the I-Bar Ranch to refine your body position for better efficiency through obstacles and edges. Learn to unweight and pump features for free speed.
Exhibitors
Open all weekend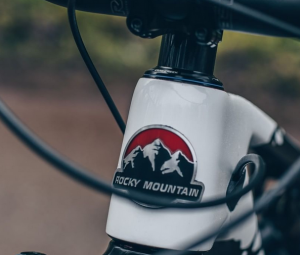 Demo gear, skills clinics and more – we will have a great line-up of exhibitors for you to check out.
We are adding to line up our exhibitors! Check back for updates!
Acli-mate – All natural altitude sickness aid, hydration support and hangover helper. No caffeine and minimal sugar. Go Higher-Feel Better!
Goodday Bikeworks – Handmade in Gunnison, Colorado Custom Bicycles, Custom Bags, Powdercoating, Suspension Services, Wheel Building
Lume Six – Sports bras reimagined. Woman-owned, designed & developed in Santa Cruz.
1% for the Planet Member
Hustle Bike Labs – The connection and efficiency of "clipless" pedals with the freedom, safety, and ease-of-use of platforms. Ride Above with cutting-edge REMtech™ pedals from Hustle Bike Labs.
Rocky Mountain Bicycles – Proudly designing mountain bikes since 1981. From kids to pros, RMB builds bikes for riders of every ability.
Spot Bikes – From their groundbreaking Living Link suspension technology to their CenterTrack belt system invention, family-own Spot creates bikes that go faster, last longer, maximize your enjoyment, and simplify your cycling lifestyle, all made in Golden, Colorado.
Wheelies & Waves – Providing exceptional outdoor experiences that empower people to lead healthy & happy lifestyles and inspire a passion for playing in the outdoors.
Live Music
In the Main Pavilion.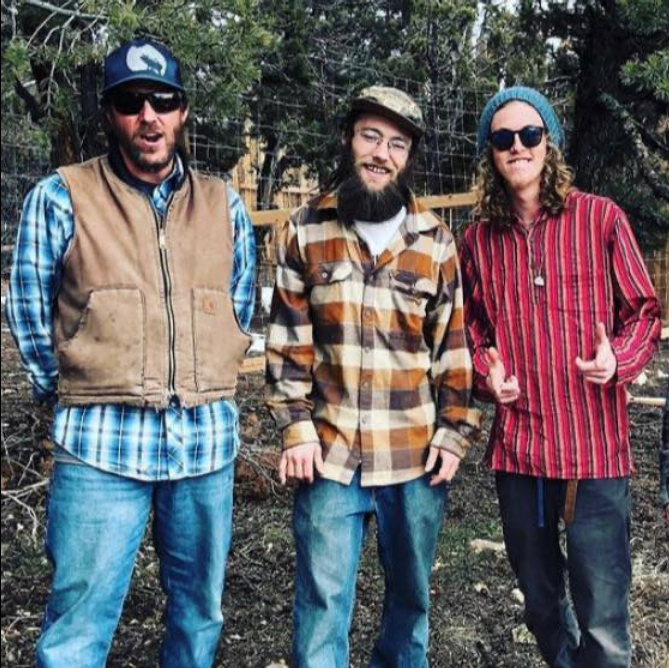 We have an awesome line up of music all weekend! Music Only tickets available online for $20, $25 at the gate. Entrance for Music Only tickets starts at 5pm.
Friday:
5:30pm – Clifton Hanger – Influenced by the world of jam band music, Clifton Hanger is a psychedelic rock band brewed in Colorado.
8pm – Buffalo Commons – Since 2017, Buffalo Commons, a Steamboat Springs, CO-grown project, has been moving souls and feet. With original music, well-developed compositions and arrangements, Buffalo Commons stands out as a unique sound in acoustic music.
Saturday:
3:15pm – Birds of Play – Described as "intrinsically, undeniably Colorado," Birds of Play takes their Americana roots to creative places and are "fairly talonted at winging it."
5:30pm – Kat Wright – Both sultry and dynamic, delicate yet powerful; gritty but highly emotive and nuanced, Kat Wright has been described as "a young Bonnie Riatt meets Amy Winehouse".
8pm – Pearl Jam Chicago – the Midwest's premier Pearl Jam tribute band.
Sunday:
5:30pm – Floodgate Operators – Founded in 2018, the Floodgate Operators are a 5 piece bluegrass band from Crested Butte, Colorado. Floodgate Operators combine fast, flat-picking traditional's with energetic, heartfelt originals to create a unique and outrageously fun show
8pm – Easy Jim – Music of the Grateful Dead. Voted "Best Band 2020" by the Gunnison Valley community!
Food & Drink
Vendors vary by day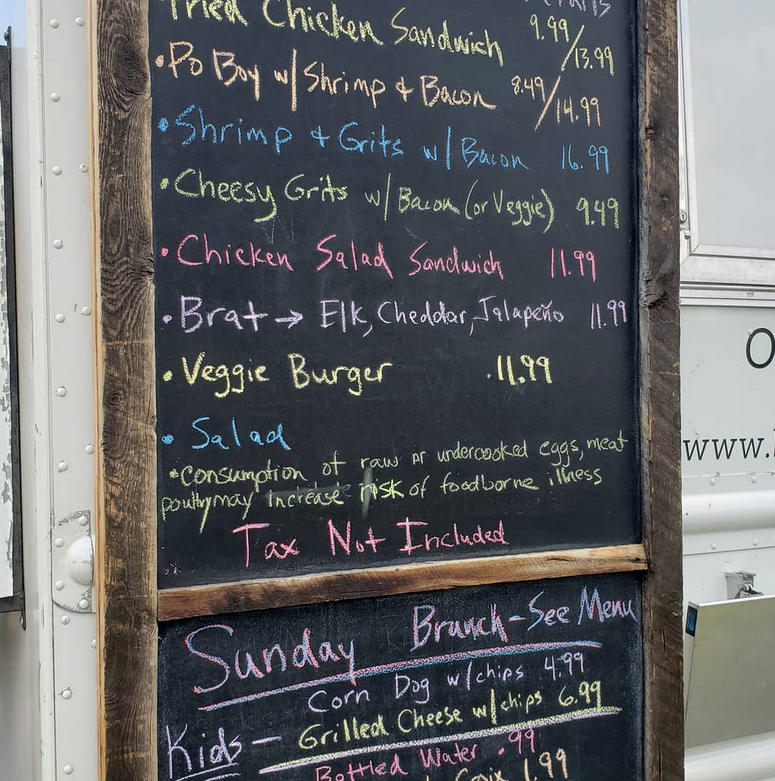 Bar Scene
Zuni Street Brewing Company will be on tap all weekend! Founded in 2017, our Headline Sponsor has grown to become a popular neighborhood spot serving small batch beers to an awesome community. We are stoked have their line up of beers exclusively on tap for Flow State!
I Bar Ranch – putting the bar in I Bar, get your Zuni, wine, cider and cocktails here!
Food Vendors (dates of service vary)
I Bar Grille – Serving breakfast burritos and later night slices from Mario's. Because everyone could use a little soaky-uppy at the end of the night!
Jermaine's – Smile, man! Jermaine's offers the finest selection of Ice Creams, Sandwiches, Frozen Yogurts, Jamaican Blue Mountain Coffee, Shakes, Smoothies and baked treats in Gunnison, CO.
Burnell's – Just Keep Food Truckin' On! Burnell's serves up a wide variety of tasty meals when he's not on stage with Easy Jim! If you get confused, just listen to the music play!
Weekend Schedule:
Friday – Jermaine's & I Bar Grille
Saturday – Burnell's & I Bar Grille
Sunday – Burnell's & I Bar Grille
Monday – I Bar Grille
Retail & Well-being
Open all weekend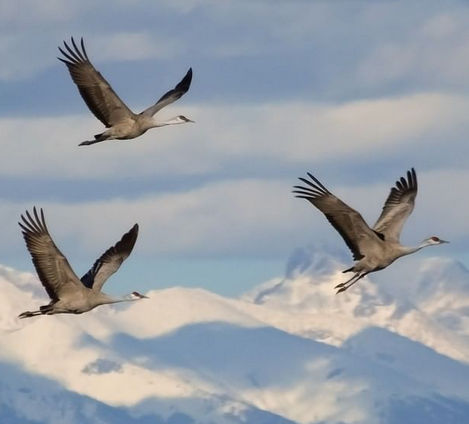 Local artists, massage therapists and more will have booths for you to check out between adventures.
Gothic Mountain Jewelers – Metalsmithing couple Alex & Kristi create work that speaks to their passion for the backcountry.
Little Dude Creations – Creative artwork that varies in medium and style, this little dude is all about tapping into your imagination.
MAYA Wellness Center – MAYA is a collective of therapeutic practitioners offering a wide variety of healing techniques and classes in a beautiful oasis in downtown Gunnison, Colorado.
Melissa March Nictating Lens Photography – Colorado based landscape & wildlife photography.
Shenanigans
Go to the Mountain Flyer Tent for more details.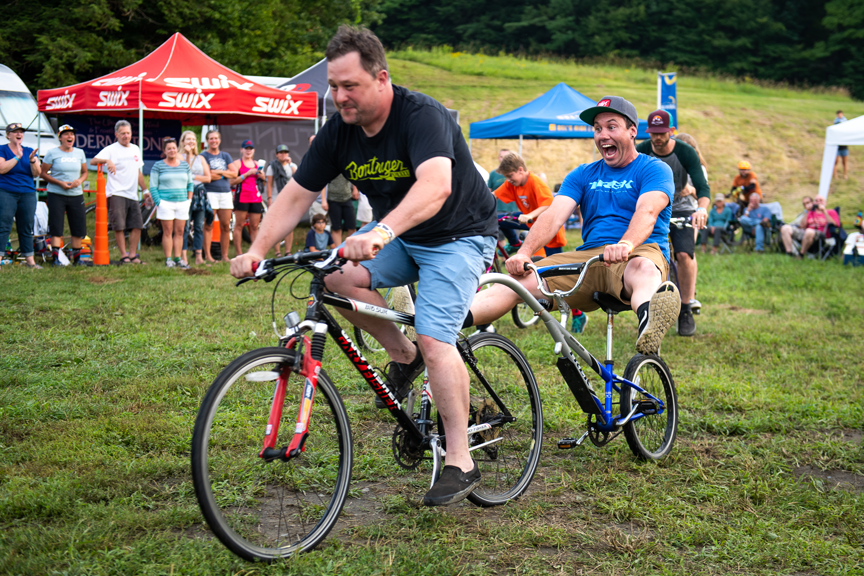 Shenanigans – Show off your "skills" or whatever! We have a bunch of fun shenanigans planned and yes – there will be prizes! Sign up at the Mountain Flyer Tent!
Friday – 4pm – Wheelie Contest & Skid Contest
Saturday – 12pm – Limbo Contest
Saturday – 2pm – Tighty Whitey Relay Race
Sunday – 12pm – Slowest Lap
Sunday – 3pm – Shootout at the IBar Corral
Meet at the Mountain Flyer Booth if you want to participate or just watch!
Raffle to Benefit Gunnison Trails – prizes from all vendors will be up for grabs! Get your tickets at the Mountain Flyer Tent all weekend. Drawing will be Sunday night.
Bonfire – Weather permitting we plan to have a kick-ass bonfire in the evening to mingle around, share beers and tell tall tales of our biking exploits before calling it a night.