Gate opens daily at 9am. Main Stage & Lower Field activities have their own schedules and are subject to change.
Live Music
Stage in the Lower Field. Schedule is not finalized. Listed time are still subject to change.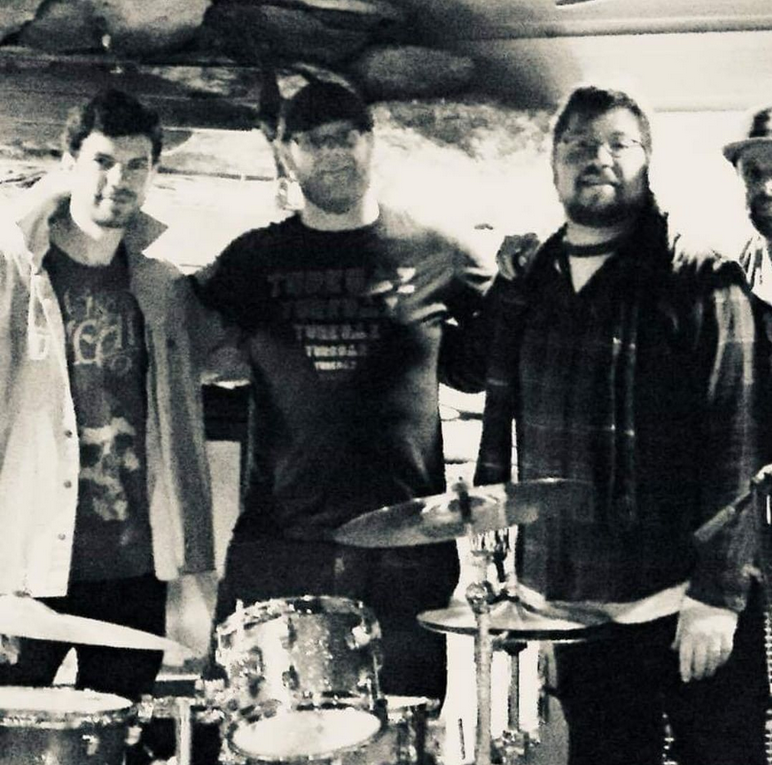 FRIDAY
4:30pm Al's Pals – Al's Pals plays funk, rock and blues by way of Jimi Hendrix, Bob Dylan, Grant Green, The Meters and more! A band for many occasions, Al's Pals features Alex Budney on bass and vocals, alongside a rotating cast of talented musicians.
6:30pm Brett Hughes Band – A mainstay in the Burlington music community for years, Brett Hughes self-describes as "Singer. Songwriter. Guitar Player. Music Lover." Known for his honky-tonk style, the number of bands he has worked with over the years is staggering, such as the Chrome Cowboys, Belle Pines, viperHouse, Mike Gordon and many, many more.
SATURDAY – Hawaiian Costume Theme!
5pm The High Breaks– Featuring Todd Gevry on drums, Kevin Lynam on bass and Matt Hagen on guitar, The High Breaks tell stories through vintage tone, surf compositions and are intent on providing universal escapism. Break out your grass skirts and get ready to dance to their quirky brand of surf rock!
6:30pm Soule Monde – Soule Monde is avant funk born of the syncopated minds of power drummer Russ Lawton and organ wizard Ray Paczkowski. Paczkowski has an intrepid ability to simultaneously tame the Hammond B3 and clavinet, filling Soule Monde's sound with beautiful and dynamic melodies. Lawton is the consummate 'pocket' drummer, driving the groove further without ever losing a step, or Ray. This is the jazz-duo your parents warned you about.
Art & Well-being
In the Lower Vendor Village in the field near the Stage | Hours of operation vary by vendor.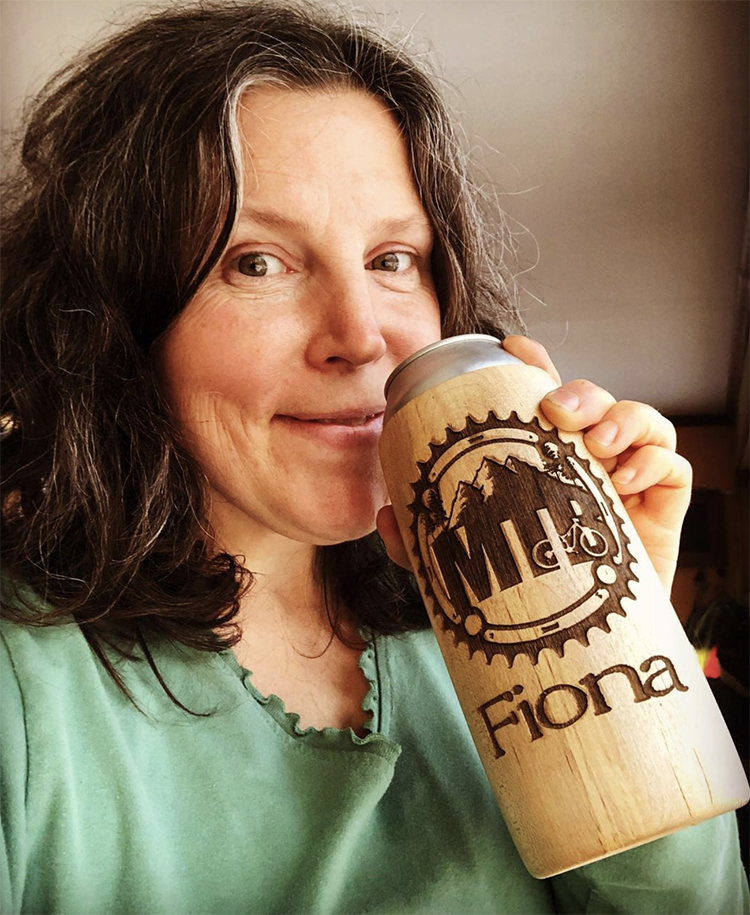 ARTISTS
Better Wheel Workshop – A proud, Tree-to-Table company, Better Wheel produces the Woodzie and other awesome Vermont woodwork.
Ministry of Culture – Hemp and natural fiber clothing, waxed canvas bike bags and headwear accessories with funky designs that fit right in with your bike-related attire!
Soijen – Outdoor inspired goods + gifts that celebrate adventure.
Three Buds Apothicary – Botanical Based Feel Goods. Made in the Mountains. Created With Care. Women Owned + Operated.
Vermont Poster – Faux vintage posters by Vermont artist, Kevin Ruelle.
WELL BEING
Massage – Sooth those tired muscles and treat yourself to a massage from Morgan Brackett of Purple Feather Massage. Increase tissue flexibility and muscle relaxation, improve range of motion, relieve trigger points and reduce that pesky post-ride muscle soreness! Stop by the booth to check on availability & rates.
Yoga – Join Kyla Suarez for a gentle hour yoga class to open up the body from "bike position" and keep your body feeling limber so you can keep riding your bike with more comfort and ease. Classes will be held daily. BYO yoga mat or just use the ground! All ages and abilities welcome.
No advanced sign up needed – just show up! Classes will be $15/person via cash or Venmo at beginning of each session. Please arrive a few minutes early.
Friday: 10am
Saturday: 8:30am & 10:30am
Sunday: 8:30am
Shenanigans
Lower Field near the Stage – Events are All Ages unless otherwise noted.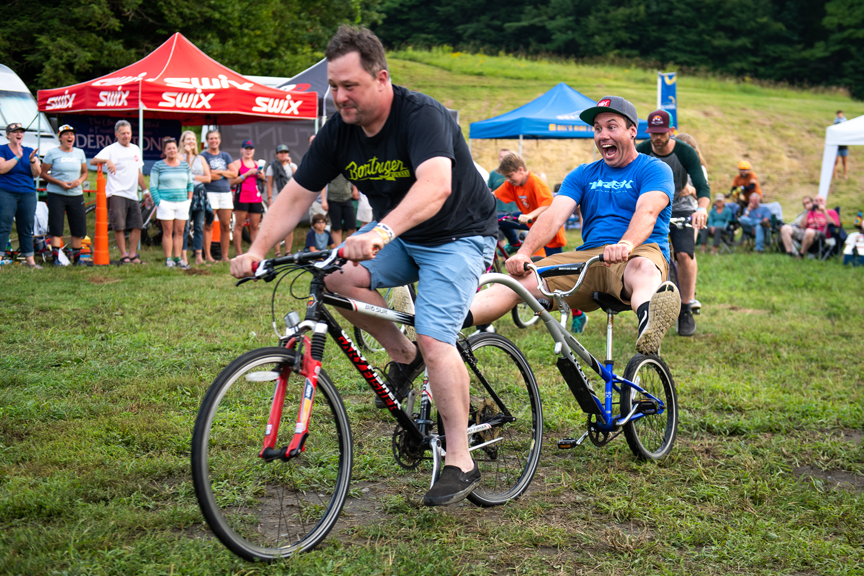 SHENANIGANS
We will have Shenanigans daily that will test your bike skills on a whole new level! Events take place in the Lower Field near the stage. Sign up at the ATA tent. Yes – there will be some epic one-of-a-kind trophies up for grabs again!
FRIDAY
1pm Shenanigans Foot Down
4pm Shenanigans Toddler Bike Race
SATURDAY
1pm Shenanigans Bunny Hop (High Jump)
4pm Shenanigans Random Tandem
6pm Costume Parade & Prizes
Headliner Set Break – Raffle

ANNUAL COSTUME PARTY!
Every year on Saturday night we have a Costume Dance Party. This year's Costume Theme is Hawaiian Luau – YEAH BUOY!
Break out your grass skirts and finest floral button downs and get ready to ride it out on the dance floor! You could win some wicked swell prizes!
GIANT RAFFLE
Once again we will have a killer raffle! Three Day passes all include one entry and additional tickets are available for purchase onsite. Procedes go to ATA, Drawing will be Saturday night during the Headliner's set break.
Food & Drink
In the Lower Vendor Village in the field near the Stage | Hours of operation vary by vendor…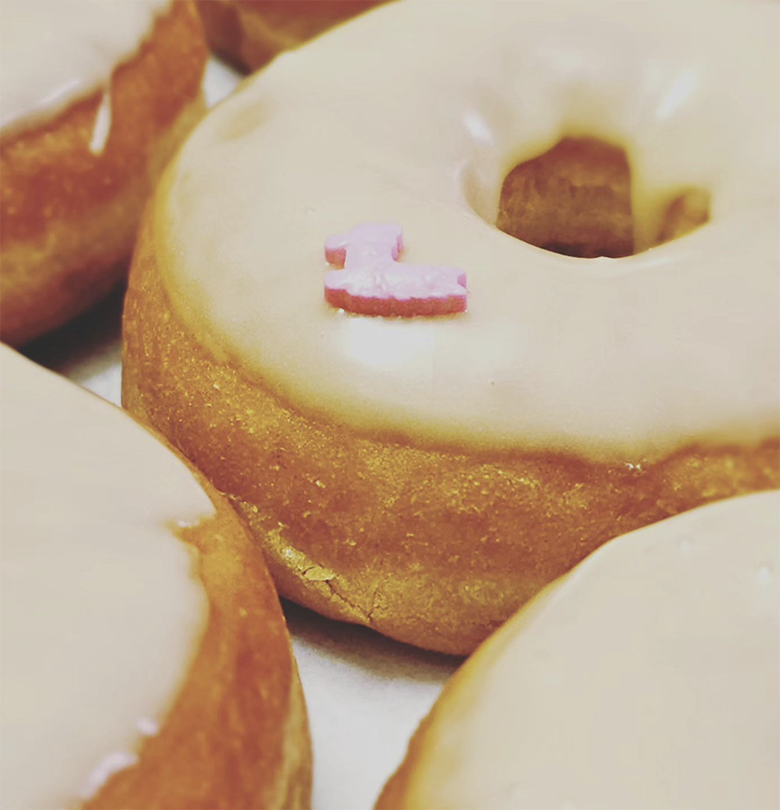 FOOD VENDORS
Sexy Llama Coffee – Small batch roaster focused on single-origin, high quality, ethical coffee. They'll be serving up your daily lattes, bubble tea, smoothies and more!
Kingdom Kreperie – Sweet and savory crepes the break tradition. Perfect for any time of day!
Spicy Spoke – Cheffin' up local deliciousness out of my custom horse trailer.
Friday ONLY – Taste of Punjab – The best place for authentic North Indian Food!
Saturday ONLY – Goodman's American Pie – Slinging' Wood-fired pies since 2000
SPONSOR VENDORS
Cabot Creamery – Cheese and dairy made with love, pride, and purpose. Farmer-owned, certified B Corp. We will have your cheese fix at Flow State!
Waterloo Sparkling Water – Waterloo was founded in 2017 with an unwavering commitment to create better-tasting, better-for-you sparkling waters that support a healthy, active lifestyle.
Harpoon/Longtrail – Serving up refreshing hard seltzers for the gluten free crowd!
Upper Pass Beer – Our Headline Sponsor will be on tap all weekend! They operate a small brewery in Tunbridge, VT with a tasting room in South Royalton. We will be serving up 12 oz pours on Friday & Saturday.